Let's talk about the book covers we like. (No, I'm not going to just rave about my own covers. I do enough of that anyway *g*)
Let's take a look at this one:
(The Dowry Bride, Kensington)
The photograph is gorgeous. Beautiful. However, a minor complaint--I think the title and author's name could be larger. Other opinions?
I really like this one too:
(The Great Scott, Brava)
Striking photograph. Nicely placed title and name. Perfect.
How about some small press/epub covers? Anyone have any recommendations? I have to say, new epub Cobblestone Press has some gorgeous covers. Like this one:
(The Eternal Kiss, Cobblestone Press)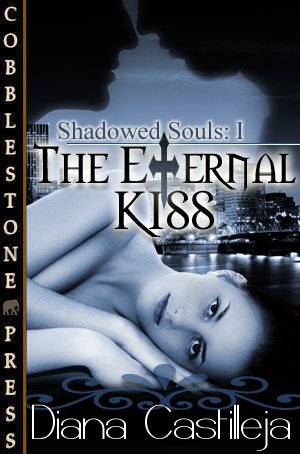 I love the deep blue tones, the overall layout. The little cross in the place of the "t" in the title. Everything. It's eyecatching. Kudos to the artist who designed that one!
Finally, I have to mention this one:
(Damnation, Ellora's Cave)
The colors, the cover model. It's a WOW. Truly. Unfortunately, the image is too small to appreciate. The author doesn't have a larger copy on her site yet.
Okay, so those are a few that caught my eye recently. Anyone else have some current favorites? Post them in the comments! I'd love to see them.
Go Ahead, Share Your Thoughts! .