Emily Ryan-Davis has a new e-mailing list wants you to be on it.
To join, email
emily_ryandavis-subscribe@yahoogroups.
You'll receive direct announcements of her new contracts, new releases, new book reviews, new chat appearances, new interviews, and new contests. All her, all the time. None of anybody else.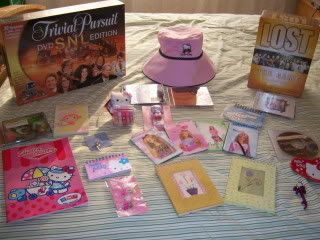 Every Sunday 'til they're gone, she'll take all the week's new members, put them in a hat (that pink Hello Kitty sun hat, as a matter of fact), draw a name, and draw a prize from the prize box.
For a complete prize listing, visit
Emily's Web Site
today!

When Cameron Trent, a former high school all-star, comes home to deal with his father's death, he finds a much sweeter deal. Madison Hughes, the Cupcake Queen, hates Valentine's Day and thinks love songs are a joke. Will Cam change her mind?


For $1.50 you can't lose, go check it out at The Wild Rose Press
Go Ahead, Share Your Thoughts! .