for Christmas :)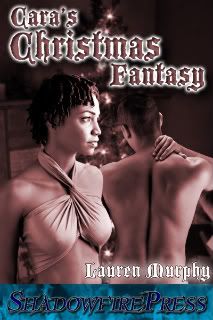 Cara's Christmas Fantasy by Lauren Murphy

Genre: Contemporary Big Beautiful Woman

Heat Rating: Bonfire

Length: Long Story-17,000 words

Price: $3.75


With their marriage on rocky ground, will Mike's passionate plans reignite Cara's love?
Plagued by her weight gain, Cara's self-esteem has taken a downward spiral. No longer feeling attractive she unknowingly pushes away the one thing she truly wants; her husband's affections.
Mike considers himself to be an understanding man but enough is enough. He wants his old Cara back--the wild, vivacious woman he met and knows is waiting to be revived. His desire for her compels him to create a plan that will bring them closer together emotionally and sexually. But will Cara be able to open her mind and body to the man she loves or will she push him away for good?
Read a full excerpt
here
!
Available now here!

Go Ahead, Share Your Thoughts! .